The Zetaris Networked Data Platform, combining analytical data virtualisation and massively parallel processing, is an enabling technology that can sit anywhere - on premise, in the cloud, or as a hosted solution - while combining disparate data sources for deep analysis. By minimising data movement, the Networked Data Platform allows real-time analytics over the largest volumes of disparate data in any combination, accelerating jobs that would otherwise be long and costly, reducing time to insight, and maximising return on your IT investments while minimising cost.
Zetaris accesses your data with a virtualisation first approach, where we leave the data where it is, providing highly performant real-time data access through our proprietary query engine. Only when needed, smart caching techniques and targeted persistence workflows can be created.
How it works?
By way of example, the high-level platform architecture can be seen in the below diagram.
Step 1: Connect to your data sources - register your data source/s within our Data Catalog.
Step 2: Prepare and data quality check if needed - run your data through Virtual Pipelines or Data Quality checks, whilst querying across systems, and clouds.
Step 3: Govern and Access - All registered data sources are then centrally governed through Zetaris, at a table, column and row level, allowing users and tools to have consistent, performant and complete access to all their data. Where possible, and as best practice, Virtual Data Marts (VDM) allow you to create virtual collection of data from any number of systems, that can be dynamically assigned to any number of users and/or roles without any duplication. VDMs also shield users from source system disruptions and inevitable changes.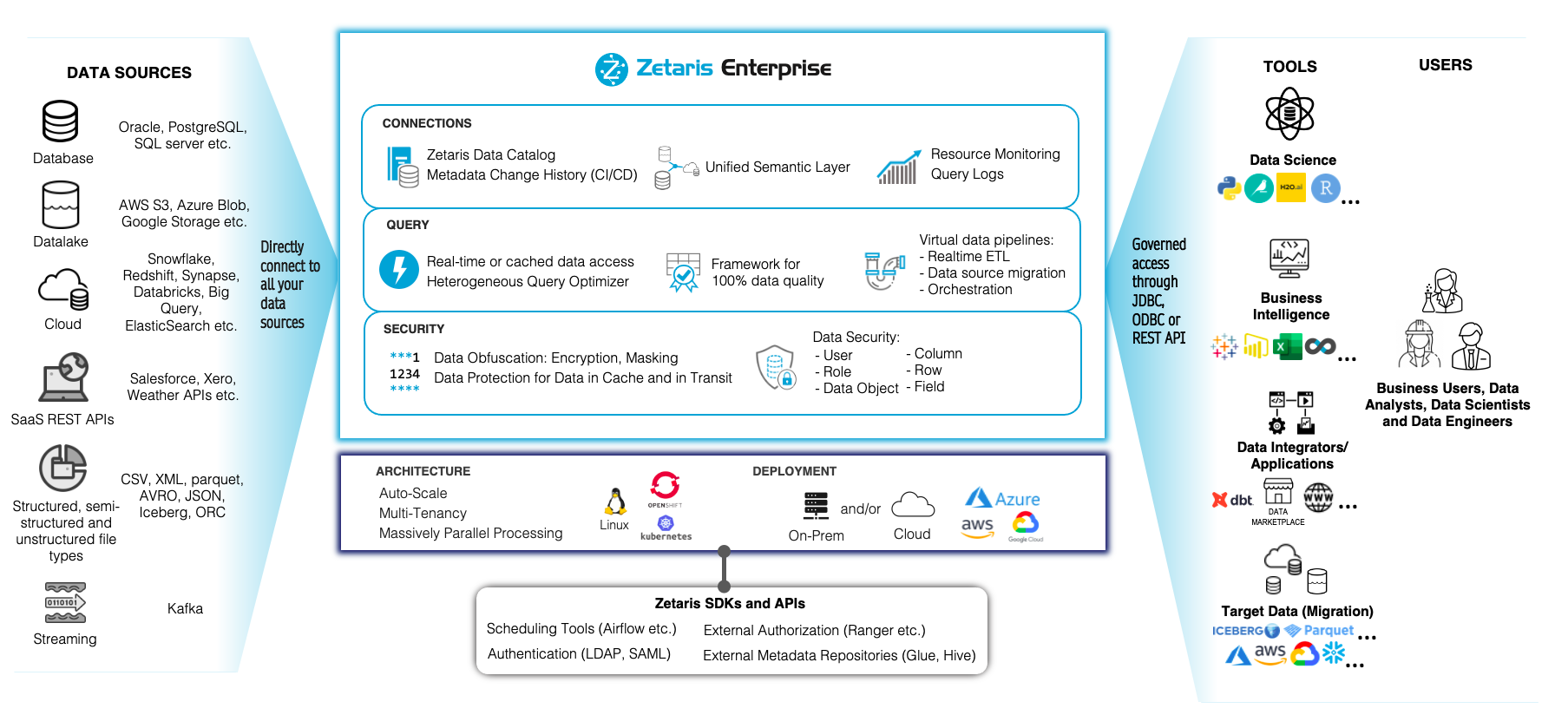 See Zetaris in action
---
Other resources
Check out our resource library for the latest white papers, webinars, and articles.
https://www.zetaris.com/resources